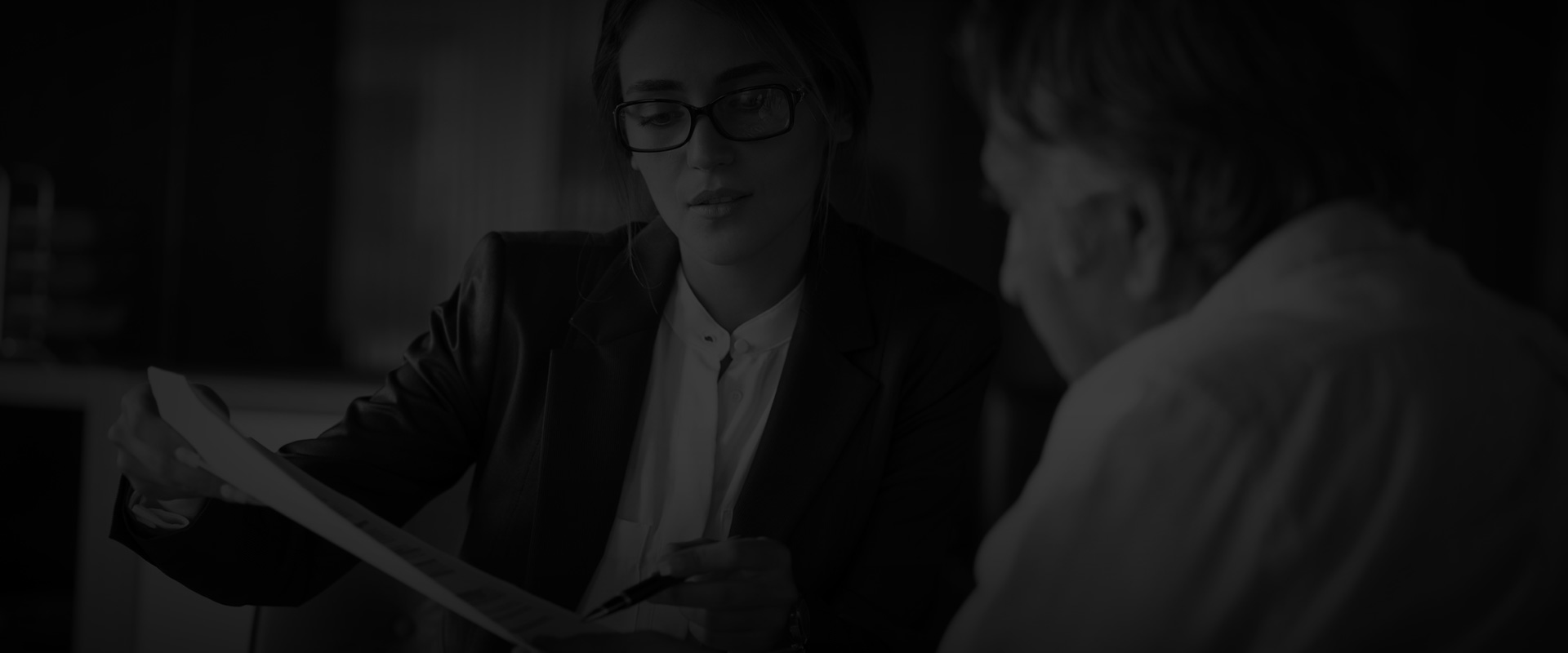 Employee Misclassification
Philadelphia Employee Misclassification Attorneys
Lawyers for Independent Contractors in Philadelphia
Employee misclassification is a known problem that strips workers of certain rights and benefits they'd otherwise receive. Most often employee misclassification takes the form of improperly categorizing workers as independent contractors when they actually meet the standards of an employee under the Fair Labor Standards Act (FLSA).
The U.S. Department of Labor has taken steps to mitigate this widespread issue. In March 2021, they enacted rules revising the status of independent contractors and defining their obligations, then in October 2022, they published a notice proposing further regulations. Despite this attention, employee misclassification continues to persist throughout the country, and Pennsylvania is no exception. It has seemingly become a go-to corporate tactic to restrict the protections and services they offer to certain groups of workers, especially those working in warehouses and fulfillment centers.
---
Contact our Philadelphia-based employee misclassification lawyers at (215) 866-1551 for a free consultation with Winebrake & Santillo.
---
Independent Contractors vs Employees in PA
Many companies try to avoid the nation's wage laws by classifying workers as "independent contractors," rather than "employees." Under the law, whether you enjoy the rights of an "employee" depends on your actual work relationship with the company. Many workers are "employees" under the law even though they signed written agreements or contracts that call them "contractors."
The company wants you to believe that these contracts prevent you from asserting your legal rights, but if the company exerts significant control over your day-to-day work and otherwise treats you like an employee, then you may have the same legal rights as employees. If you suspect that you've been misclassified as an independent contractor and kept from the employee privileges you deserve, we invite you to partner with our firm.
---
At Winebrake & Santillo, our attorneys have dedicated their careers to litigating labor cases all throughout the U.S. In fact, they handle more wage and hour cases than any other firm in Pennsylvania.
---
What is the Misclassification of Employees?
Misclassifying employees occurs when workers are inaccurately labeled as "independent contractors" instead of "employees". This misclassification has significant legal and financial consequences for both employers and workers.
When a worker is misclassified, they are deprived of the benefits and protections that employees are entitled to, such as minimum wage, overtime pay, workers' compensation, unemployment insurance, and other employment rights.
Employers may misclassify workers to evade paying payroll taxes, providing benefits, or complying with labor laws. However, it is important to note that misclassifying employees is illegal and can result in penalties, fines, and legal repercussions. Ensuring proper classification of workers is essential for employers to comply with labor laws and safeguard the rights of their employees.
How To Tell If I Have Been Misclassified
Ultimately, your classification under the Fair Labor Standards Act (FLSA) depends on the type of relationship you have with your employer. If you have an employee relationship, you likely perform regular services for one business on an ongoing basis, and the business has a certain degree of control over when and how you fulfill your duties. On the other hand, independent contractors usually accept projects from multiple clients and retain more autonomy regarding how they complete the contracted jobs.
To determine your proper employee classification, you may consider the following questions:
Do you work for one employer?
Are they your sole source of income?
Do you have an ongoing relationship with them?
Do they establish your hours and schedule?
Do they assign you duties and set deadlines?
Do they control how you accomplish the work?
Do they provide the equipment necessary to fulfill your obligations?
Do they pay you hourly or a salary every month, or do they pay per project?
In most cases, independent contractors and employees answer these questions differently from one another. However, no one question should be used as a basis to determine your relationship with a business. For example, federal courts typically give less weight to how workers are paid when making misclassification determinations because the FLSA conditions apply regardless of how workers are paid (even if they're paid "under the table").
How Much Can You Sue An Employer For Misclassification?
Pursuing legal action can serve as a crucial step toward recovering rightful compensation. Moreover, employers may face statutory penalties for continuous misclassification violations. If you are wondering about the potential monetary remedies, it's essential to understand the various forms of damages available, as outlined below:
Lost Wages and Overtime: If you were coerced to work during designated breaks without proper compensation or were denied overtime pay despite exceeding the 40-hour workweek, you have the right to seek compensation for these financial losses. Pursuing these lost wages can help rectify the injustice you've experienced.
Benefits and Retirement Contributions: Employers often provide benefits and retirement contributions to their employees, which may have been denied to you due to misclassification. In such cases, seeking compensation for the value of these benefits that were wrongfully withheld is a viable option.
Emotional Distress and Punitive Damages: Emotional distress damages address the mental strain inflicted by your employer's actions, while punitive damages aim to penalize employers for severe misconduct. While this is not available in every misclassification lawsuit, these damages can be sought if the circumstances warrant.
Liquidated Damages: In specific instances of misclassification, you may be eligible to recover liquidated damages. These damages represent a predetermined sum intended to reasonably compensate you for the losses you've incurred.
It's important to note that not all misclassification cases qualify for punitive and emotional distress damages.
---
Our Pennsylvania attorneys for independent contractors can be reached onlineor via phone at (215) 866-1551.
---
Independent Contractor Case Results in Pennsylvania & Nationwide
Our Philadelphia employment law firm has recovered millions of dollars for workers who have alleged that they are legal "employees," even though they signed "independent contractor" agreements and contracts.
Many of our clients have worked in the following industries:
Cable installation
Satellite disk installation
Package delivery
Furniture and appliance delivery
Food product delivery
Retail merchandising
Exotic dancing
Services related to the fracking industry
For example, working with various co-counsel, our firm recently reached an $8.35 million settlement on behalf of Ohio workers who worked as package delivery drivers for FedEx Ground Package System prior to July 2009. All the drivers signed independent contractor contracts. However, in the lawsuit, the drivers alleged that they should have been treated as "employees," because FedEx exerted substantial control over their day-to-day work. The drivers sought reimbursement for many of the pay "deductions" that were made to their weekly pay.
$2.85 million for a class of Massachusetts food delivery drivers
$350,000 for a group of satellite dish installers from Southeastern PA
$282,500 for a group of exotic dancers at an Allentown, PA adult entertainment club
$137,500 for a group of workers who performed manual labor at Pennsylvania natural gas rigs
$85,000 for several Northeastern PA satellite dish installers
$60,000 for an Allentown, PA appliance delivery driver
$15,000 for two satellite dish installers in Luzerne County, PA
Call Our Top-Rated Employment Firm Today for an Initial Consultation
Consulting with a qualified Philadelphia employee misclassification attorney will help determine whether these forms of compensation are applicable to your situation. If you were misclassified, do not hesitate to speak with an experienced lawyer at Winebrake & Santillo. We can determine if your situation warrants an employee misclassification lawsuit.
---
If you are a misclassified employee, reach out to a skilled employee misclassification lawyer at Winebrake & Santillo via online form or dial (215) 866-1551.
Fighting Employee Classification in Pennsylvania and Beyond
In the overwhelming majority of cases, employee misclassification benefits the business more than the worker. It's frequently used as a tool to restrict wage protections, circumvent hour laws, avoid certain tax liabilities, limit employee benefits (healthcare packages, retirement, etc.), and force employees to buy their own equipment needed to perform services.
How to Report a Business for Misclassification of Employees
The misclassification of employees affects employees and independent contractors and withholds their rights as employees. Construction workers are also particularly susceptible to worker misclassification. Employers may face civil or criminal penalties for misclassifying workers.
If your or someone you know has been misclassified as a worker, you may file a complaint with the Fair Labor Section or the Department of Labor and Industry under the Construction Workplace Misclassification Act or the Wage Payment and Collection Law.
Before contacting them, be sure to speak with an experienced Philadelphia employee misclassification attorney at Winebrake & Santillo. You may file a complaint, however, you must also provide evidence that demonstrates that you meet the conditions of being an employee. Any employee misclassification lawyer from our firm has had years of experience and knows exactly what you need to prepare your case. Contact us to ensure that you have everything you need for a successful complaint and case.
Call an Employee Misclassification Lawyer in Philadelphia
(215) 866-1551
With over 70 years of combined experience, you can trust that Winebrake & Santillo will confidently litigate your employee misclassification case. We've successfully taken on businesses of all sizes and got our clients the compensation and privileges they deserve. Our team will work with you to report your case, gather evidence, represent your interests, and defend you against employer retaliation.
---
Let our Philadelphia employee misclassification attorneys fight for the protections and benefits you deserve. Give us a call today at (215) 866-1551 or complete our form.
---
"Winebrake & Santillo has a considerable record in employment matters."

- Ricci v. Newrez LLC, 2023 U.S. Dist. LEXIS 186727, at *23 (E.D. Pa. Oct. 17, 2023)

"Have significant experience in similar matters under the [Pennsylvania Minimum Wage Act]"

- Torres v. Brandsafway Indus. LLC, 2023 U.S. Dist. LEXIS 10631, at *8 (W.D. Pa. Jan. 20, 2023).

"I highly recommend this law firm."

- Brandon
Contact Our Firm
Fill Out the Form Below to Get Started